A creative communications agency that makes people listen.
Wenderfalck consists of 20+ experts within PR, content marketing, social media, idea creation and advertising. Very different perspectives you might think, but what we're all convinced about is that relevance is the key to success, when it comes to telling something to someone. And we're specialists in making things relevant and interesting.
Our passion is to help our clients find the best possible way to convey their values and messages, and with rolled up sleeves efficiently spread the word in the most suitable channels. At Wenderfalck we value the idea as highly as the activation and distribution.
Based on the extensive transformation of the marketing landscape going on – with an explosion of niche channels and that people are fed up with ads (59 % to be precise) – we think our way of working has higher relevance now than ever.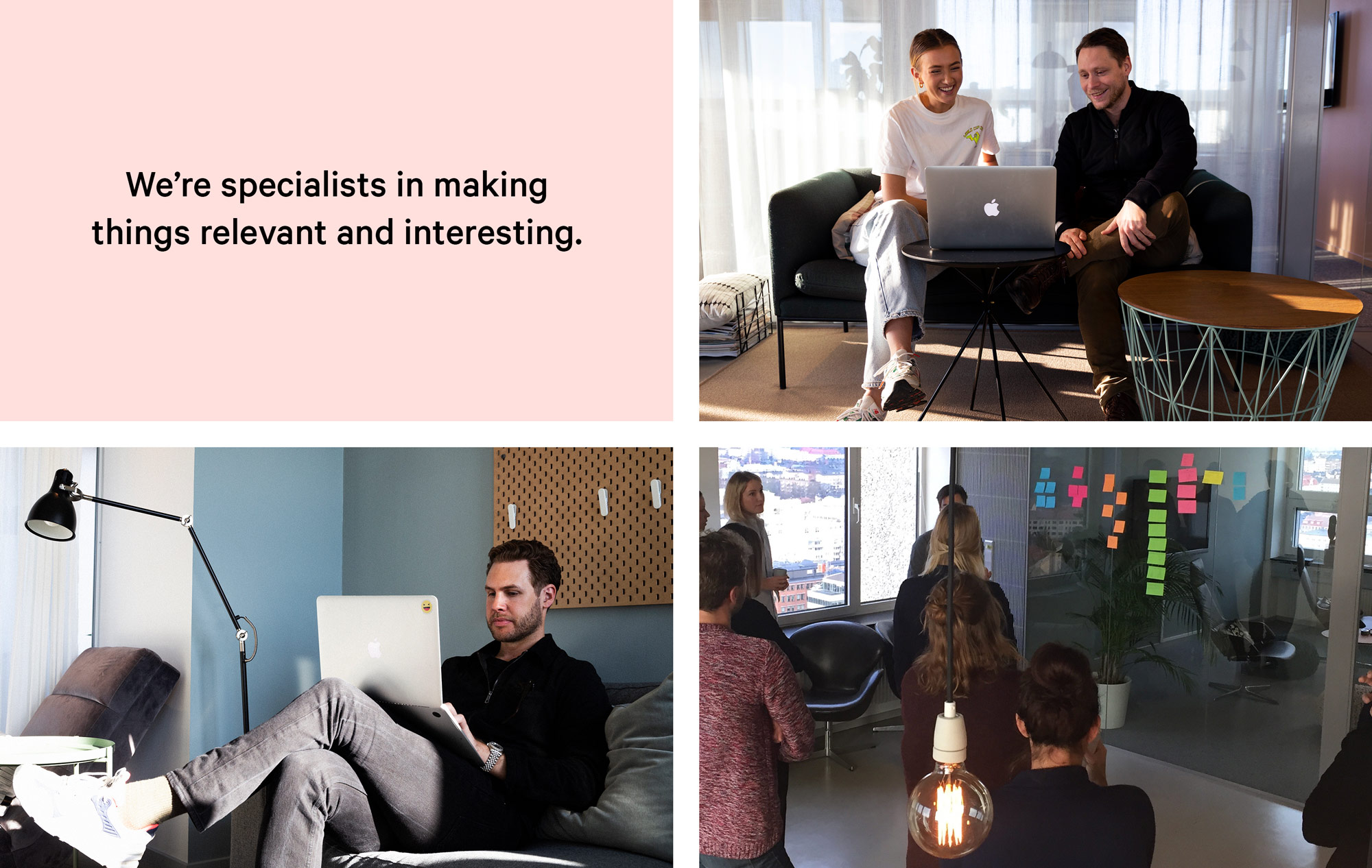 Wenderfalck way of working
With a strong core in PR, we develop ideas that people genuinely like, to build perceptions and that in cost efficient ways reach communication targets by making people read, share, talk and write. No matter if it's a global integrated campaign, an online video series or a press release. For us, the process looks almost the same.
Our services
Strategy & planning
Communication strategy
PR strategy
Content strategy
Social media strategy
Influencer strategy
Communications platform
Crisis communication
Creation & production
Concept development
Content plans
Press material
Design
Film & photography
Art direction & copywriting
Integrated campaigns
Activation management
Media Relations
Influencer Relations
Brand collaborations
Paid social
Social media management
Crisis communication
Event
About Wenderfalck
Wenderfalck, founded back in 2006, is an independent partner owned agency with offices in Stockholm, Gothenburg and Umeå. Most of our clients operate within B2C but we also have expertise within corporate communication and crisis management. We have extensive experience from working in collaboration with other Nordic agencies and have managed many Nordic accounts during the years acting as lead agency.